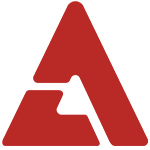 Today, B.A.P celebrated their 1-year anniversary!

The group made their debut with "Warrior" on 'Music Bank' on January 27th, 2012, and since then have been enjoying high popularity on all their releases. It's hard to believe that the boys are rookies that debuted only a year ago, as they have more singles than many other veteran artists including "Warrior", "Secret Love", "Power", "Goodbye", "No Mercy", "Crash", "Stop It", and the most-recent "Rain Sound".

In fact, the boys have been enjoying so much popularity that they are holding a solo concert in February, barely a year after their debut. Usually, rookies don't have enough songs to have a concert by themselves, but B.A.P have been working hard enough and has produced more than enough music for a concert.

To celebrate their anniversary, Singaporean fans donated 1 ton (2200 lbs) of rice to the needy. The boys themselves also donated a well to Africa, and uploaded a letter on their Facebook, writing,

To. B.A.P's BABY

Thank you so much for being with us all the time for 1 year.

We prepared this ourselves hoping that the love we share could be felt to people far away as well.
Everyone, try to have a warm and healthy heart.

We're dreaming of a day where a small interest can affect a large change.
Let's love even more until that day and always be together.

Thank you all so much, and we love you.
Daehyun
tweeted, "
A year has already passed..!! I guess it was because I was with our BABY, but it passed by so quickly hehe. Everyone knows this is just the beginning, right?? Thank you so much and fighting from now on!!!
".
Youngjae
tweeted a simple, "
I love you
".
Himchan
wrote, "
A day passed and then another day, and all of a sudden 1 year has passed. For me, I've gained the wealth of people and experience that was bigger than anything else I've experienced in life. And 'you' were always next to me. BABY, thank you. I can't even express it in words!
".
Zelo
posted:
B.A.P 1st AnniversaryThank you for ma BABYZ!

— ZELO (@ZELO96) January 26, 2013
The boys left video messages for all their fans as well, thanking them for their highly successful year and promising to work harder in the coming years.
Jongup
and Zelo:
Daehyun and Youngjae:
Himchan and Bang Yong Guk:
Congratulations to B.A.P!