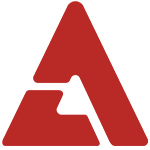 Actor Oh Ji Ho was recently appointed as the honorary Korean language ambassador for the 'EK Teachers' Korean Teacher Continuing Education Center' in Yongsangu, Seoul.

Oh Ji Ho shared, "I am joyful to be appointed as a Korean language ambassador. My childhood dream was to become a Korean language teacher, so it is even more of an honor. I will work together with the appointed Korean language ambassador seniors and work hard to make a difference."

Director Lee Soon Jae revealed the reason for selecting Oh Ji Ho and stated, "Popular actor Oh Ji Ho holds a lot of interest in the Korean language so I anticipate him to work hard as an ambassador."

'Ppororo' producer Kim Il Ho was also appointed as an ambassador.