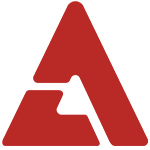 New 4minute unit, consisting of members Gayoon and Jiyoon, has decided on an official name for their new group: '2Yoon' (Previously named Double Yoon).

The duo also announced that they will be releasing their first mini album on January 17th through several online music sites!

Jiyoon had originally tweeted two pictures of '2Yoon', attracting much attention from fans both in Korea and overseas. The tracklist for the new album was also recently revealed.

'2Yoon' completed recording their album and filming their music video late last month, and will be trying a new genre never before used in K-pop as their title song, bringing a fresh new concept to the table. Fans are excited for the new combination, especially as the members of '2Yoon' are also the well-known main vocalists for 4minute. This will be the second major unit project released by Cube Entertainment, following the success of Troublemaker.

'2Yoon' has already seen a great response during the 2011 'United Cube in London' concert. Check out one of their tracklist here, and don't forget to tune in to their new album on January 17th!