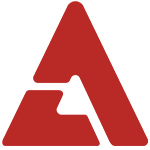 2YOON recently opened up a 1:1 KakaoTalk chatting event with their fans by revealing their phone numbers, and the two were pleasantly surprised by its success.

Gayoon shared, "We revealed our phone numbers to get closer with our fans, and we were really surprised that a lot more people than expected reached out to us."

Jiyoon also commented, "There seem to be a lot of people who want to confirm if they really are 2YOON's numbers. That is why we sometimes answer the calls we get, but when we get answer, there are a lot more people who hang up [than those who don't]."

During the interview, 2YOON checked their messages from fans and stated, "We think news of our phone number event spread to 'K Force Daily'. We get a lot of messages from soldiers saying, 'We're supporting you.' At first we wanted to communicate with our fans by exchanging messages with them, but following the unexpectedly enormous response, it has become difficult to send replies. But 2YOON might randomly respond to your call, so we hope that you don't get too shocked."

4minute subunit 2YOON recently made their debut with their country-pop single "24/7".