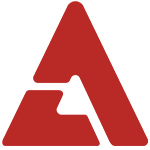 Yoo Jae Suk has been voted as the #1 comedian "to make 2012 shine."

Korean Gallup asked 1,700 people above the age of 13 to choose two of the best comedians of 2012 from November 15th to the 30th. Yoo Jae Suk gathered 38.7% of the votes to snag the #1 spot. He was also voted #1 in 2009, but this is his first time since then. Yoo Jae Suk has been the main MC for 'Running Man', 'Come To Play', 'Infinity Challenge', and 'Happy Together 3' in 2012.

In second place was comedian Kim Jun Hyun, who was active in 'Gag Concert' and 'Crisis Escape No. 1'. He gained 20.6% of the votes. Kim Byung Man, Lee Soo Geun, and Shin Bora rounded up the top 5 places on the list.