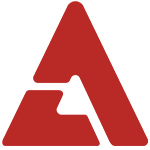 It has been revealed that Korean-Singaporean girl group Skarf have undergone member changes with the disbandment of original member, Sol. They've now become a five member group following the addition of two new members, Joo Ah and Hana.

They unveiled a photo of the new five member group and it features original members Tasha, Ferlyn, and Jenny, as well as new members Joo Ah and Hana exuding a lovable and innocent image.

Skarf's camp confirmed, "Although Sol unfortunately had to leave due to personal issues, the addition of new members Joo Ah and Hana brightened up the team atmosphere, we anticipate new activities and formidable preparations. We are in continuous practice mode with the support of the members that entered as beginners and we ask for your love and support."

Skarf made their debut back in August with debut song "Oh! Dance" under Alpha Entertainment.

In other news, Skarf is set to make a comeback this February!