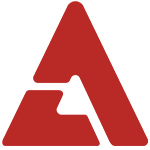 Jung Hyung Don will be guesting on 'Running Man'.

Jung Hyung Don, Ryu Dam, Super Junior's Shindong, Park Sang Myun, and Juvie Train all took part in filming for 'Running Man' on December 10th. This was for the Christmas special which features people that look like Santa Claus.

Many fans are looking forward to see how Jung Hyung Don will be working with Yoo Jae Suk and HaHa, since the three of them are already on 'Infinity Challenge' together. The episode of the Christmas special of 'Running Man' will air on December 23rd.