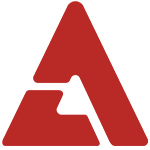 'School 2013' is gaining high praises and interest from viewers for its realistic portrayal of school problems.

Starting from its beginning episode, the drama tackled school violence, bullying of both students and teachers and alike, and corrupt teachers. Many praised the drama's realistic handling of the various problems in school, including the decreasing authority of teachers, a dreamless class, and rebellious teens.

Lines such as a student telling a short-term teacher, "You're being too nosy even though you're not even a real teacher", the female teacher begging, "Someone please stop him" as her arm is grabbed by a problematic student, or a teacher being told, "Didn't that video of you slapping the student get recorded?", got right down to pointing out some of the issues making the news.

The tagline for the drama itself is "It was hidden by students and unknown by the adults', expressing the drama's goal to reveal some of the issues and problems that have been going by unnoticed by the public. The drama was made even more realistic as it is said to be based on stories collected from real students.

Many viewers who watched the drama commented, "This may seem like a drama, but this actually happens", and "It made me uncomfortable watching... does this actually happen in school?".

The director of the drama, PD Lee Min Hong, commented, "We are going to handle 'School 2013' from many point of views such as those of students, teachers, the school in general, and the parents. We are going to make a brave drama that will leave a message for society."