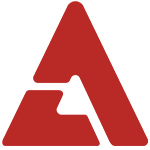 Jung Woo Sung displayed his frank nature as he commented that he is good looking even down there, bringing laughter to viewers and everyone on set.

On 'Knee Drop Guru', Kwanghee said, "Actor Yoo Oh Sung, who filmed the movie 'Beat' with Jung Woo Sung, said that Jung Woo Sung was perfect even at a public bathhouse." At this, Yoo Se Yoon teased, "Are you really that good looking? Even when you take off everything?", implying a certain body part.

Jung Woo Sung replied, "Where exactly are you asking is good looking?", and Yoo Se Yoon replied, "Below the stomach". Kang Ho Dong added, "I think Jung Woo Sung would be considered a southern region hunk." The actor replied with a laugh, "Yeah it's really good looking," causing laughter to break out.