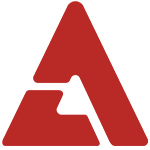 On December 7th, Rock band Guckkasten unveiled the unplugged studio live versions of "Red Field" and "Vitriol".

Although fans previously got to hear acoustic versions of "Red Field" and "Vitriol", the group uses different instruments for this arrangement to give a whole different feel to both songs.

Yedang Entertainment stated, "Guckkasten has been receiving much love and support from their latest appearance on 'I Am A Singer 2', and for the fans who are waiting for their year-end concert, the group took time off of their busy schedules to prepare something special. This is a little bit softer, but a unique variety of colors that give a different feel to the group."

In related news, Guckkasten will be holding their year-end concert, "Time After Time", at the Jamsil Student Gymnasium on December 30th and 31st!

Check out the videos below!