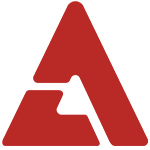 The 'Monday Couple' from 'Running Man' - Leessang's Gary and actress Song Ji Hyo - drew eyes when they appeared together on the red carpet leading up to today's '2012 SBS Entertainment Awards'.

Song Ji Hyo was dressed to shine in a form-fitting red knee-length dress, while Gary exuded charisma with his go-to outfit of black-on-white tuxedo, tie, and sunglasses.

"I hope that our members will receive a lot of awards today," Gary said humbly at the red carpet interview, before backpedaling and saying, "But I'd take one gladly".

"There were so many good variety programs in SBS this year, so I'm not having any expectations. It's a festival, so I'm going to enjoy it," Song Ji Hyo added.

Check out their friendly red-carpet walk and interview below!



You can check out the winners from the SBS awards show here.