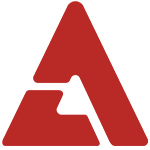 Krystal and Jiyoung will be attending the same school.

The two maknaes of f(x) and KARA, who are also known to be good friends, will be attending Sungkyunkwan University as freshman in 2013. They will be joining other big names Joo Won, UEE, and Song Joong Ki as celebrities enrolled at Sungkyunkwan.

A representative stated, "The two maknaes Krystal and Jiyoung are about to enter college. They will be majoring in acting / theater, so it looks like we may be able to see them acting in the near future".

Krystal had been accepted to both Sungkyunkwan University and Hanyang University earlier in the year, and had conferred with the parents before ultimately deciding on Sungkyukwan University. Jiyoung had been accepted early into the university, and made her decision on attending earlier this month.