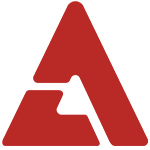 Girls' Generation's YoonA will be a guest on Leeteuk's 'Strong Heart' special.

YoonA was brought onto the show because she was one of the 100 connection guests that Leeteuk had chosen. She talked about events that occurred on a trip with the SM Entertainment lineup of artists which flustered Leeteuk

YoonA said, "He said he was going to go to the army since a year ago, so I used to keep asking him when he was going. But now he's really going", expressing her disappointment.

The Leeteuk special of 'Strong Heart' with guest YoonA will air on November 6th.