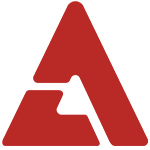 Rookie group THE SEEYA will be releasing a mini album, putting their debut promotions into full swing.

According to Core Contents Media on the 29th, THE SEEYA will be releasing their debut mini album 'LOVE U' on December 6th. This is following the previous announcement in which it was stated that the album would be available on December 3rd; it seems the album has been postponed since the original said date.

The mini album will hold a total of 7 songs, including the title song, "Poison", which is a collaboration song between THE SEEYA and Davichi's Lee Haeri. "Poison" was produced by the famous Duble Sidekick, and is a medium tempo pop ballad. Through it, fans will be able to get a taste of THE SEEYA's four leveled high notes.

Lee Haeri shared, "'Poison' is a desirable song that I would like to take for Davichi's title song."

THE SEEYA members also shared, "We want to work hard so we could become singers following the footsteps of Davichi and SeeYa sunbaes."

Meanwhile, THE SEEYA has been gaining attention as a talented vocal group since their debut song "Be With You" which was released on November 12th.