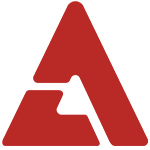 Baseball stars Choo Shin Soo and Ryu Hyun Jin finally got the chance to take on each other on the diamond on the latest episode of 'Running Man'.

On the 'superpowered baseball' segment of last Sunday's episode, the two baseball players became serious as they faced off against each other. With Ryu Hyun Jin giving out a strike with his first throw, Choo Shin Soo became more determined to hit the next one out of the park.

Although Ryu Hyun Jin upped the ante with a furious curveball, Choo Shin Soo bunted the ball into the infield, scoring a hit for his team.

Check out the full episode below!