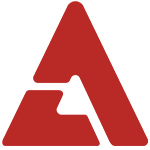 Son Dam Bi, who recently released her new album 'Dripping Tears', updated fans with a cute selca.

Son Dam Bi shared on Twitter on the 12th, "I'm nervous for this week's comeback~~~ Hehe." She also posted the photo above, which shows the singer giving an adorable puppy face with "dripping tears". She's holding up a sign that reads, "Please give lots of love to 'Dripping Tears'~ <3 -Son Dam Bi <3."

Fans commented, "Son Dam Bi's tearful selca is adorable", "Son Dam Bi transformed from a sexy diva to a cute girl", and "I can't wait for her comeback stage".

Son Dam Bi will perform her first comeback stage for "Dripping Tears" on 'M! Countdown' on the 15th.