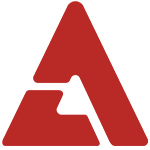 SECRET's Sunhwa is receiving attention for claiming that she is Jun Ji Hyun's doppelganger.

Sunhwa will appear as a guest on the upcoming episode of JTBC's 'Lee Soo Geun and Kim Byung Man's High Society'. On the show, a poster of 'the sexiest female celebrity' awarded to Jun Ji Hyun was displayed which led Sunhwa to exclaim, "I look exactly like Jun Ji Hyun!", and she hilariously followed Jun Ji Hyun's exact pose in the poster. She continued, "My [on-screen] husband Kwanghee always calls me Jun Ji Hyun."

This hilarious episode is set to air on the 17th at 7:35 PM KST.

Do you think they look alike?