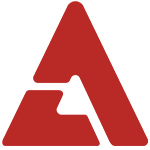 Psy received a certificate from Guiness World Records.

In September, Psy had broken the world record set previously by LMFAO with "Party Rock Anthem" for having the most amount of likes on YouTube. Currently Psy has 4,911,081 likes with "Gangnam Style", as compared to LMFAO's 1,574,963, Justin Bieber's 1,327,147 for "Baby", and Adele's 1,245,641 likes for "Rolling in the Deep".

The Guinness World Records official headquarters are located in London and with Psy's visit to the United Kingdom, he was awarded with the certificate during his visit to BBC Radio 1. After receiving the certificate, Psy stated, "I'm honored. This it the first certificate I've had.. I never received one in school."

Later that day, Psy tweeted,

Achieving #guinness for the most liked video @youtube!!! Yeah~~~ twitter.com/psy_oppa/statu…

— PSY (@psy_oppa) November 8, 2012
Congratulations to Psy!
Source: Guinness World Records, Psy's Twitter