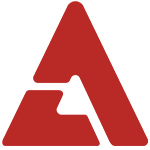 Lee Seung Gi's appearance on 'Running Man' gave the show a large boost in ratings.

'Running Man' brought in a viewer's rating of 20.7%, which brought in an overall total of 16.6% for SBS's 'Good Sunday' when combined with the 14% of 'K-Pop Star 2'. The ratings were far ahead of the 16.7% of '1 Night 2 Days' and a combined total of 12.9% for KBS 2TV's 'Happy Sunday'.

KBS 2TV's prized segment '1 Night 2 Days' has been on the rise since its change in the line up, and the show has frequently battled with 'Running Man' for the top place in ratings.  However, Lee Seung Gi's appearance on the show pushed 'Running Man' into the first spot by a commanding margin.

Lee Seung Gi has always boasted of large ratings, from his original '1 Night 2 Days' spot to 'Strong Heart'.