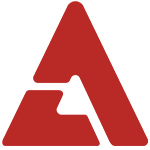 Lee Hyori's label clarified her stance on commercials.

Earlier, she had announced that she was stepping away from any sort of commercials. However, their label clarified, "She meant that she would not be appearing on commercials relating to alcohol products or for companies that use byproducts from animals and harm the environment. The entire issue got overblown. She will not be appearing in clothing advertisements because of her stand on animal protection, or shampoo and detergent commercials because of her stand on environmental protection. She also won't appear on dairy product commercials because she's a vegetarian. If all of these products are excluded, we believe that she will have almost no commercials to appear on. However, if she finds a campaign advertisement that matches with what she believes in, promoting positive work, she will appear in the commercial."

Lee Hyori is currently working on her album that will be released next year.