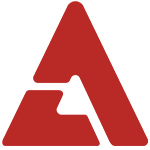 Lee Hi's newly-released "Scarecrow" has become a hot issue.

The song was kept secret even from YG Entertainment employees, and has been revealed to be J.Y. Park's song. "Scarecrow" suits Lee Hi's low, soulful voice perfectly and it has now been revealed that the song was originally supposed to be Park Bom's solo debut song in 2008.

In 2007, Yang Hyun Suk had written on YG Entertainment's board, "Park Bom will release one song as a part of a pre-promotion in early May. The song is titled 'Scarecrow' and J.Y. Park composed the song." Park Bom had actually performed the song at Big Bang's nationwide concert.

YG Entertainment said, "The new song 'Scarecrow' is written and composed by J.Y. Park, but he did not make it for Lee Hi. CEO Yang requested for the song years ago, and CEO Yang Hyun Suk kept it treasured. He gave it to Lee Hi after all this time".

Check out Park Bom's version of "Scarecrow" below! Which version do you prefer?