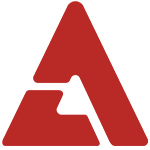 Just after a recent update from YG Entertainment on the current status of  'Superstar K2's Kang Seung Yoon, music industry insiders have revealed new information that contradicts the agency's previous statement.

YG Entertainment commented on the 16th that the singer is currently undergoing training and that there have are no plans for him to release an album as of yet. However, on November 20th, insiders revealed that he's currently working on new songs to be included in his debut album, which is scheduled for release in January or February of 2013.

An insider stated, "Kang Seung Yoon has officially begun preparing his songs under the direction and support of YG Entertainment CEO Yang Hyun Suk. Over 10 YG producers are helping for his debut. Like Lee Hi, Kang Seung Yoon will be releasing a digital single as early as January followed by a formal album."

With these new pieces of information dropped, YGE official were contacted for confirmation. They then confirmed the news but didn't drop any details, stating, "We have scheduled his debut time period but we cannot reveal any further details on it."

This will be Kang Seung Yoon's first step as an artist under YG since contracting with them two years ago.

YG officials continued, "Kang Seung Yoon, like Lee Hi, will make his official appearance in the industry with an image that will exceed the expectations of fans."