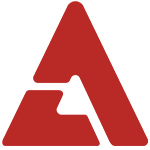 It has been revealed that JYP Entertainment actor Park Joo Hyung has been cast in the new KBS 2TV drama 'Jeon Woo Chi'. Park Joo Hyung will be playing the role of Oh Kyu.

The actor had gained praise for his role as Kimura Kenji in the drama 'Bridal Mask', and he will be joining UEE, Cha Tae Hyun, and Lee Hee Joon in 'Jeon Woo Chi'. His character is the general manager where Cha Tae Hyun's second character Lee Chi works. He will be playing a clearly distinct no nonsense character compared to Cha Tae Hyun's comical character.

JYP Entertainment said, "Park Joo Hyung has made his presence known with his role on 'Bridal Mask' as Kimura Kenji. Please look forward to a new side of Park Joo Hyung on 'Jeon Woo Chi' as Oh Kyu."