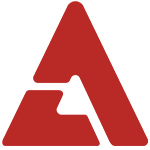 JYJ's Junsu will be holding a special year-end concert this year titled '2012 XIA Ballad&Musical Concert with Orchestra'.

On November 22nd, C-JeS Entertainment revealed, "Junsu has decided to hold a year-end solo concert. The concert will be done completely live, including an orchestra, band, and chorus. Fans will be able to hear his musical numbers, drama OSTs, and ballad songs included in his album. It's a concert concept that hasn't been tried before."

The concert will be held for three days on December 29th, 30th, and 31st at the COEX D-Hall. Considering his successes in various areas this year including his win at the 18th Korean Musical Awards and his drama OSTs bumping up the viewer ratings for his dramas, the concert is likely to be a surefire hit if his solo album sales are any indication. His solo album and English single sold 120,000 and 55,000 copies respectively.

A representative stated, "Kim Junsu has infinite potential, and this is a concert concept made only possible because it's him that's doing it. The concert will be directed to further emphasize his charming voice as a present that fans will surely never forget."

Tickets open through Interpark starting on December 4th. Junsu will also be holding his world tour finale in Europe on November 30th.