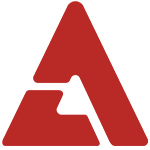 Earlier today, there was speculation that FIESTAR would be making a comeback next week and now it seems we have confirmation.

Just moments ago, FIESTAR's official Twitter account posted the teaser image above for their comeback and also revealed that their second single will be titled "We Don't Stop".

Matching up with Cheska's post, the single is scheduled for release on November 9th.

Stay tuned for more updates on FIESTAR's comeback!


2012.11.09 #피에스타 의 두 번째 축제가 시작됩니다. FIESTAR [We Don't Stop] D-7 yfrog.com/h87yqdnoj

— FIESTAR (@FIESTAR6) November 1, 2012
Tip: Wade