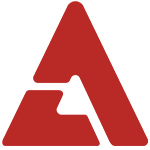 As you know B.A.P's Matoki have been warping around all over the world! Well, now is your chance to choose where they should warp to next!

Through our exclusive event with Matoki, we want you to submit photos of your countries famous landmarks and cool locations! If your photo is selected, Matoki will visit your location and your photo will be used in Matoki's official 2013 calendar!

There will be 12 winners and each winner will receive 2 Matoki calendars, signed by B.A.P.

So, get out your DSLR's and start snapping some photos! Once you have your best shots, send them to: matoki@allkpop.com and make sure to include information about the location.

Resolution should be higher than 1,800 pixels.

Deadline is November 15th, 2012.

Disclaimer: By submitting your photos, you agree that the photos are your original work and that you release all rights and ownership of the photos to TS Entertainment, to use in their official 2013 Matoki calendar.