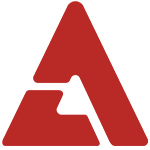 Davichi's Lee Haeri will be featuring in THE SEEYA's first mini-album.

According to Core Contents Media, Lee Haeri will be having a special vocal featuring in THE SEEYA's upcoming mini-album, which is currently scheduled for release on December 3rd. Lee Haeri stated, "I'm looking forward to featuring in THE SEEYA's mini-album. I hope that others will look forward to it as well."

THE SEEYA added, "We're glad to be able to work with Davichi's Lee Haeri senior because she's our role model. We're learning a lot through her."

The song they'll be collaborating on is titled "Poison" and is actually Lee Haeri's second piece of work with composers Duble Sidekick. Described to be a medium tempo pop ballad, Core Contents Media representatives added, "'Poison' is different from other love songs in that it directly yet abstractly expresses the feelings of someone in love."