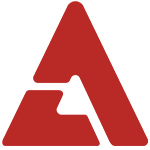 A mysterious teaser video featuring Byul and Kim Jong Kook has been released on HaHa's official Youtube channel.

The video is titled "Byul, Kim Jong Kook collaboration music drama teaser", which gives a hint as to what the collaborative project might entail, but further details are not available as of yet. The teaser also features the singers' latest songs, "You Are So Bad" and "Men Are All Like That".

What's drawing the most attention is the scene Byul slaps Kim Jong Kook, and fans are already making speculations about the "collaboration music drama."

Check out the teaser below!