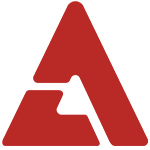 The MBC drama, 'The Horse Healer', has come in at #1 in viewer ratings for its time slot this week beating out the 'Oohlala Couple', which had been in the lead lately.

According to AGB Nielsen Media Research, the drama's October 16th episode garnered a 12.9% viewer rating which was a significant 2.5% increase from its previous rating of 10.4%.

In doing so, it has beat out KBS 2TV's 'Oohlala Couple' and SBS' 'Faith', which garnered a 11.1% and 9.9% in viewer ratings, respectively.