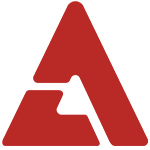 Rookie girl group She'z has been spotlighted as the fifth goddess of their 'Goddess Discovery Project' for the month of November for 'Maxim' magazine.

Having recently started promotions for their second single, 'UU', the girls put aside their stage outfits for a sexier look with mini-dresses and high heels that play up their womanly charms.

In the accompanying interview, the topic of Hanwha Eagles player Kim Tae Kyun declaring himself a fan of the girls by using their debut track as his theme song as well as creating his own placard was brought up, to which the girls expressed, "It's such an honor. He's actually close with our company's CEO so he's been watching over us since our debut."

When asked if they had any personal talents learned from comedians and MCs under Line Entertainment, they replied, "Yoon Hyung Bin senior visited our practice room and taught us how to imitate eagles and giraffes."

On their goals, the girls emphasized their role as a vocal group by saying, "We are vocal idols. Like Big Mama, we hope to become the greatest female vocal group in the future."

More pictures can be found in the November issue of 'Maxim', but in the meantime, check out the BTS video below!