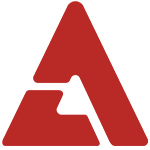 The ladies of multicultural girl group BLUSH recently paid a visit to the allkpop offices and took the time to have a fun interview with us. We first spotlighted the group last year through our "On The Radar" article.

Known as the 'Asian Spice Girls', the group is directed by world famous producer Eliot Kennedy and debuted last year with "Undivided" featuring Snoop Dogg. Their second single, 'Dance On', managed to hit first on the Billboard dance chart. The members are comprised of Victoria (China), Natsuko (Japan), Angeli (Philippines), Ji Hae (Korea, former Superstar K contestant) and Alisha (India).

Shortly after the group was formed, they performed at various events all over the world, such as Singapore Fashion Week, Hong Kong Rugby Sevens and Justin Bieber's concert. The girls were most recently featured on Verizon's APAHM Tour with Jay Park. They also made history by becoming the first Asian singers to have their debut single on the top 3 of the US Billboard Dance Chart with "Undivided" ft. Snoop Dogg.

Get to know the girls of BLUSH on a more personal level by checking out the interview below!



Videography by @_enigMatt_

For more information on BLUSH, check out their official website.