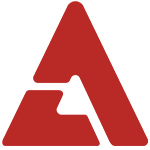 SBS' 'One Night of Entertainment' looked into the price of props for various TV shows and movies.

On the October 17th broadcast, the show found that Han Hyo Joo's handmade ornamental sword in 'Masquerade' cost 10 million KRW (approximately $9,000 USD). The famous piano on 'Five Fingers' is worth 250 million KRW (~230,000 USD), and merely filming a scene to move it costs 500,000 KRW (~450 USD) and requires 5 piano experts.

One of the more surprising things revealed on the show was the price of 'Running Man' name tags. A 'Running Man' staff member stated, "The name tags are embroidered by hand, so the price can reach 60,000 KRW (~54 USD). The permanent members name tags are reused." At 60,000 KRW per person and 7 members, the 'Running Man' members crumble, rip off, and sometimes even shoot water at 420,000 KRW (~380 USD) every week.

Do you think the 'Running Man' members may be a bit more careful with their name tags now that they know how much they cost?