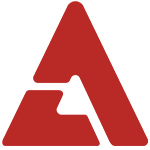 'Gag Concert's Brownie made another visit to K.Will's studio and took charge as a guest producer.

On the 17th, Starship Entertainment released photos of the two working in the studio. Fans were left giggling at how Brownie sat in the producer's chair, seemingly working up some producing magic. Meanwhile, veteran singer K.Will can be seen listening to Brownie's instructions.

Netizens commented, "This is hilarious. K.Will please don't...", "Brownie looks cute as a producer", and "K.Will's new single is awesome".

In related news, K. Will's new single, "Please Don't...", recently swept real-time charts, and the music video is also receiving attention for featuring Seo In Guk, SISTAR's Dasom, and Ahn Jae Hyun.