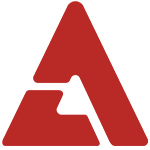 Brown Eyed Girls' JeA and actor Noh Joo Hyun won first place on SBS' '1000 Song Challenge'.

The October 7th episode featured six different teams who battled each other to take home the golden key, a prize only given to winners of the program. The teams included Yang Sae Hyung & Bronwyn Mullen, Noh Joo Hyun & JeA, Won Mi Yeon & Bae Ki Sung, Lim Tae Kyung & Lady Jane, TEEN TOP & Shin Soo Ji, and Hong Won Bin & FIESTAR.

Noh Joo Hyun & JeA were the first team to take up the karaoke challenge as they perfectly performed their rendition of Choi Baek Ho's "About Romance", eliminating Yang Sae Hyung & Bronwyn Mullen.

In the finals, Noh Joo Hyun & JeA eventually outperformed the other teams, who had either forgotten the lyrics or lost rhythm, and took home the winning prize.

Noh Joo Hyun commented, "I was a bit nervous, but we did well today," and JeA added, "Today's actually my birthday, so I feel like I've received a birthday present."

Check out some cuts from the episode below.