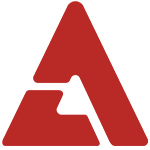 Just 500 days into their debut, B1A4 has announced that they will be holding their very own solo concert!

Scheduled for two days on December 8th and 9th, B1A4 will be opening their 'BABA B1A4' concert at the SK Olympic Handball Stadium. It is not everyday that a rookie group barely two years into their debut opens up a solo concert, so B1A4 certainly seems to be on the rise considering that they've achieved it in just a year and six months!

The concert will be co-produced by WM Entertainment and CJ E&M's global concert brand, M-Live. Representatives stated, "B1A4 is one of the leading names out of the most successful idol group debuts last year. Their first concert will be B1A4-like in that it will be friendly and bright. The members are all busily focusing on their concert preparations to show off their charms."