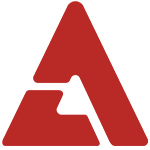 A couple photo of 4minute's HyunA and B2ST's Doojoon has been revealed.

The brand Shoemarker released behind-the-scenes photos from the set of the commercial filming. The two acted as a couple, gazing lovingly at each other on a vintage sofa. They pulled off a natural couple look, stylish and chic in black and white outfits.

Doojoon wore the shoes he designed himself. B2ST collaborated with Shoemarker's brand Jim Rickey for the silver high top.

A representative of Shoemarker commented, "At the beginning of the shooting, Doojoon and HyunA couldn't stop laughing because it was awkward to gaze at each other. However, as time passed, the two showed their professional sides and mature charms, so we got a high quality photoshoot. To be honest, HyunA was supposed to play the part of a 'shoe terrorist', but all the shoes were stylish on her, so it wasn't easy to make her one."