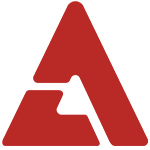 CJ E&M has announced the top 10 'Teen Style Icons' ahead of the upcoming '2012 Style Icon Awards'.

The 'Style Icons' were chosen through online voting (30%), the amount of times they were searched for (30%), and 100 professional judges' evaluation (40%). This year, the ten chosen to represent the style icons that teens look up to the most were Jang Dong Gun, Psy, Ha Jung Woo, Seo In Guk & A Pink's Eunji (counted as one), Song Joong Ki, miss A's Suzy, Super Junior, SISTAR, Yoo Joon Sang, and Im Soo Jung.

The 'Style Icon Awards' picks the 'Style Icon' who has made the biggest impact on the lifestyle of the public at the awards ceremony. In addition to the list of the ten 'Teen Style Icons' that was revealed, one 'Style Icon of the Year' will be announced at the event, which will take place on the 25th.