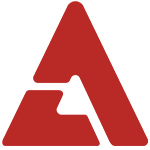 It was revealed that popular drama'
Reply 1997
' was originally meant to be '
Reply 1994
'.
According to the staff, when the drama was in its beginning stages of production, it was actually set in the year 1994. Producer
Shin Won Ho
revealed, "
When I was planning the drama with writer Lee Woo Jung, we had chosen for the drama to be set in the year 1994, a year when the both of us were still students.
" However, as preparations for the drama continued, the year was changed to 1997.
It is being said that
Eun Ji Won
played a big role in this three year shift of the setting. The singer was the first to be cast for 'Reply 1997' and plays a big role in the behind story of the drama. With his addition to the cast, the idea that setting the drama during the time period in which Eun Ji Won was actively promoting as a member of '
Sechskies
' would be interesting was suggested, and in the end the idea made for the final setting of the drama.
Taking place in 1997 when the
IMF
(International Monetary Fund) crisis hit South Korea, the drama draws out the vivid lives of a group of teenagers in their prime stage of growth.
In response to questions about a season 2 of the drama, producer Shin Won Ho expressed, "
If we find a good subject matter and storyline, it is a possibility. However I have no desire to produce a poorly made sequel that only serves to degrade the first series.
"
Netizens responded to the news of the 'Reply' drama that could have been stating, "
Hm.. I don't think the drama would have been as popular if it had taken place in 1994
", "
1997 was the renaissance of idol culture
", and "
I think it would've been better in 1994.... Please recreate 1994 in season 2~~.
"
Meanwhile, episode 15 of the drama will air this week as scheduled however, because the final episodes will be longer than the usual 40 or so minutes, the last episode will air the following week.
Source + Image: Newsen via Daum, MyDaily, Herald Economy via Daum