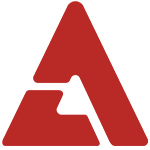 Kyuhyun ranked the Super Junior members in terms of variety skills on tvN's 'TAXI.'

MC Kim Gu Ra asked him, "How are the other members responding to your appearance on variety shows?" Kyuhyun answered, "At first, they closely monitored me, but as time went on they pretended not to watch. I think they're a little jealous."

Then the MC asked, "A lot of the Super Junior members appear on variety shows. In your opinion, what is their ranking based on variety skills?"

Kyuhyun answered, "The top person in Super Junior based on variety skills is Leeteuk. He's good at progressing the show along, and he's also good at being a panel member. He's been on variety shows the longest out of all the Super Junior members."

To this, Kim Gu Ra praised Leeteuk by saying, "Leeteuk is very talkative. He makes comments all the time, so he fills up the talk space. He's a large gift."

Kyuhyun also designated the members who ranked 2nd and 3rd. He said, "I want to cautiously say that I am second. My advantages are that I'm a new and fresh face, and I don't have anything to lose in variety shows, so I can do anything I want. I have infinite potential. The only downside is that I'm wary of the camera. Shindong and Eunhyuk are both tied for 3rd."

How would you rank the Super Junior members in terms of variety show skills?