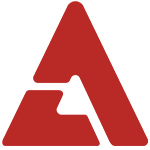 Hwayoung and SISTAR's Dasom were recently caught by the paparazzi having a girls' night out together. On the night of the 10th, the two stars are reported to have grabbed a meal together and spent the rest of the time enjoying each other's company.

After dinner at a Japanese ramen restaurant, Hwayoung and Dasom headed to Baskin Robbins to enjoy a sweet treat for dessert. The two friends walked the streets of Seoul with their arms linked, and looked happy to be taking some free time out of their busy schedules.

Meanwhile, Hwayoung's legs could not go unnoticed as the former T-ara member had a brace on her left ankle. It's reported that Dasom was busy taking care of Hwayoung and her uncomfortable leg, lending her an arm to lean on.

The two were sporting very casual outfits with baseball caps, and were reported to have gone about their business without paying much attention to others around them.

Meanwhile, Hwayoung is currently preparing for her post-T-ara activities by practicing rap and writing lyrics with her twin sister Hyoyoung. In a recent interview with Dispatch, Hwayoung stated that she is "studying music here and there." Dasom is receiving much love for her energetic character on the KBS 2TV sitcom 'Shut Up Family'.

[gallery columns="4"]

Source + Image(s): Dispatch
Tip: Thanks to all who sent this in!