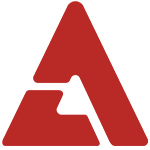 Clara C and David Choi are coming to New York City to perform at the Highline Ballroom on November 2nd, 2012 and allkpop wants to send you and a friend to the show!

Do you live in the New York City area? If so, then your in luck!

We're giving away four pairs of tickets to the show for free!

Here's how to win!

1) Sharing is caring!

Let everyone know that Clara and David are coming to town by sharing this article on Facebook and Twitter!

2) Comment below using your allkpop account and let us know where you live and why you're the biggest fan!

3) ENJOY THE SHOW!

Tickets will be at will call - Contest ends on September 30th, 2012 (11:59pm EST). Good Luck!

You can also still buy tickets to show by visiting here.