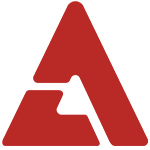 BtoB is making their comeback with their second mini album, 'Press Play'!

The group is scheduled to reveal their album along with their title track, "Wow", on September 12th, and ahead of the release, a teaser image has been released through various social media sites.

The pop art teaser image containing the lower portion of a BtoB member's face and the "Wow" formed by the hands and the mouth, is all said to be the members' own idea.

"Wow" is said to be of "new jack swing" style, which was popular during the '90s, and incorporates the solid vocal and rap skills of the members.

The comeback was hinted at earlier through the photo of Sungjae and the stars of '90s based sitcom, 'Reply 1997', Seo In Guk and A Pink's Eunji, as the latter two mimicked the pose seen in the teaser image.

Stay tuned for updates!