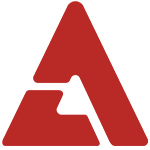 Despite the screamo vocal style of 
Vanilla Unity
, this emo indie rock band holds a decently sized female fanbase, and not so surprisingly, I am of no exception to that group. Whether it's the eye-pleasing aesthetics (
Nick
, their bassist, is popular for his charming looks, was on '
Ulzzang Shidae season 6
', and is fluent in English!) or their unexpectedly refreshing tracks that completely understand and express wrath, Vanilla Unity captured my fan girl heart and has been on my playlist of "listen on poopie days" since their first full album, '
Farewell & Tonight
'.
[caption id="attachment_564375" align="aligncenter" width="488" caption="Current picture 2012"]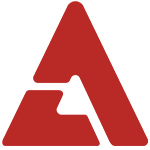 [/caption]
This indie rock band was formed in 2004 and has an exceptional resume, placing third place in the 'K-Rock Championships' as well as receiving a rookie award that year. They released their first full-length album, 'Love', in 2006 and their third and most recent full-length album, 'We are Rising', in 2011. Unfortunately, like many indie bands, the line-up of Vanilla Unity has changed completely since their debut. Thankfully, Lee Seung Joo, the vocalist/leader kept by Vanilla Unity, rebuilt the band after his mandatory military service. Their current line-up consists of Lee Seung Joo (Vocal), Jimmy (Guitar/Vocal), Nick (Bass), Kim Woong Hwan (Drums), and Jo Dae Min (Guitar).
Vanilla Unity can be classified as an "emo" rock band due to a majority of their hit songs, such as "
How Can I Forget You
", and "
In Your Shadows
", which illustrates stories of lost love or a crush that they just can't seem to swim out of. Filled with layers of guitar riffs, hard-hitting drum beats, and a touch of bass, Vanilla Unity songs fills the hearts of devastated souls with their emotional, sentimental tunes. And like I stated before, Vanilla Unity has a special ability to express that anger and hatred you have kept in your heart towards the person who selfishly ask you to "forget them" through their songs. And it would be most appropriate to listen to this particular song with your blinds down, doors locked, and speakers on full blast.
"
How Can I Forget You
"
Everyone has that day when you want to scream your heart out. Whether it's because of the tedious and repetitive day-to-day schedule you are bound to or whether you were involved in the most irrational argument, sometimes you just need to break free and scream out a bunch of jumbled up words. But since screaming is strenuous to your throat and slightly animalistic, why not leave it to the professionals. Vanilla Unity's "
Hero
" includes enough screaming for everyone and listening to this song will give you the illusion of you screaming yourself. Although the screamo style may turn off some listeners, Lee Seung Joo has one of the most elegant yet husky screamo-screams that it is actually not off-putting to the ears.
"
Hero
"
"
Hey Monster
" is one of the few bright tracks that Vanilla Unity has released in their career. And because of its radio-friendly tunes and limited-to-no screamo, "Hey Monster" was ranked fifth among their hit tracks. The melody is refreshing and lively, automatically lifting up your once plummeting mood. The lyrics also go hand in hand with the jumpy melody as Lee Seung Joo sings, "
Every time rockin' down a day for those who are tired,
" and "
The same motion, the same old sing-along, let's everybody keep movin' along,
" constantly encouraging listeners to shed their worries of reality and join them; at least until their song is over. Not to mention Nick gets copious amounts of face time in the music video, which also helped peak the interest for many female fans.
"
Hey Monster
"
Vanilla Unity, who mainly focuses on rock festivals and underground club gigs, have appeared on a recent audition show called '
Top Band
' season 2, showcasing their specialty 'screamo vocal style'. The judges complimented their "catchy sounds" and the strong fan-base that they lead, raising the anticipation for their performances. Although they didn't win the competition, Vanilla Unity has expanded their fanbase through the show and showcased their passion for music which drives them to produce great songs for years to come.
Additional Recommendations:
01. "In Your Shadows"
02. "If"
03. "Something And More"
04. "Crave" (originally by Nuno)
05. "Singing Sun"
Source: Vanilla Unity Official Page