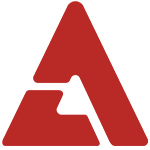 Among the many that are stepping forward to offer some more insight on the T-ara controversy, is a netizen who claims to be a former T-ara back-up dancer.

The post is going viral online, and in it, the dancer describes in detail of a time Jiyeon had slapped Hwayoung across the face.

It reads:

"I am a member of Hot Chicks, an exclusive dance team for T-ara, and am also working with Davichi, KARA, Brown Eyed Girls, Rainbow Pixie, and more.

It was around the time the Japanese concert took place. We were getting big with our "Lovey Dovey" shuffle dance after Hwayoung was admitted, and getting ready to perform "Roly Poly" for our year-end performance.

During one of the rehearsals, it was a situation where Kwang Soo had jam-packed our schedules, so both the dancers and the members of T-ara who had just completed their day's work were extremely sensitive and on edge.

Still, everyone was mustering up their last bit of strength and practicing, when Hwayoung messed up a little bit of the choreography.

Seeing this, Jiyeon and Soyeon then sarcastically scoffed at her, saying, 'Since you already decided to join, you should maybe work a little harder.'

Hwayoung then became a little depressed, but the dance leader mediated the situation and the rehearsal resumed.

But Hwayoung maintained an uncomfortable expression on her face, and Jiyeon who saw this slapped Hwayoung across the cheek and told her that because she had come in late to the already-established group T-ara, she needed to act sensibly and to rehearse without that expression on her face.

The atmosphere became extremely tense, and Hyomin took Jiyeon outside, telling her that she should just be the bigger person.

Even after Hwayoung's 'exposure' incident, everyone was indifferent towards her, rather than comforting.

After the incident, T-ara went on hiatus to prepare for "Day By Day" and because of events with Davichi and Brown Eyed Girls, I could only see T-ara on TV.

Seeing them on the small-screen, I thought that the girls' relationship with Hwayoung had improved, but these girls who are all grown don't want to sit by her in the car so they blatantly play rock paper scissors right in front of her face."
Post like these attesting to the bullying attacks against Hwayoung continue to surface on portal site community boards, causing netizens to become all the more eager to uncover the truth.
-
[
Update:
1.) The leader of the dance team has come forward to deny these claims and
Kim Kwang Soo
himself has also stated that this story has been fabricated in the latest article here.
2.) Police says CCM never filed a report about investigating the alleged back dancer after CCM announced that they had done so. Read the latest update here.
Source & Image: CityDaily, SLRClub, GGTimes