MBC announced at a press conference on July 26th that they will be holding a 'Peace Concert' this August at Korea's demilitarized zone (DMZ), the buffer area between North and South Korea.

The concert will be held specifically on August 14th-15th in the outdoor theatre at Paju's Imjingak Park. It will be celebrating the 59 years of ceasefire between North and South Korea, and convey a message of peace through music.

For this concert, MBC's main points of focus was to appeal to a mass audience. The head of MBC's Special Event Planning Team told the press, "In order to better approach a wide range of people in a more familiar manner, we have prepared this concert while keeping mainstream appeal in mind."

The first day of the concert will consist of performances by top K-Pop stars, while the second day is scheduled to showcase familiar classical performances. The first day of the concert will be subtitled, 'We are a peaceful generation', and will open with the stars Han Young Ae, Bobby Kim, SHINee, T-ara, B2ST, f(x), SISTAR, A Pink, and Ailee. This line-up of singers will have a collaboration stage and perform under the theme of peace.

The second day of the concert will feature violinist Richard Youngjae O'Neill, and be followed by performances from artists such as Sung Si Kyung and Kai, cellist Song Young Hoon, and pianist Kim Jung Won, all who will also collaborate with the TIMF Orchestra. Popular classics such as the "Shostakovich Waltz", "Libertango", "Imagine" by John Lennon, and traditional Korean folk song "Arirang" will also be performed.

The concert will be free of charge, and will not have a limited audience number, as it will take place in the wide outdoors. The concert will be filmed so that the performances can be viewed via TV as well. The head of MBC Hong Suk Ho commented, "Although we haven't decided on the exact time frame, we will broadcast the concert on television a few hours after the performance comes to an end."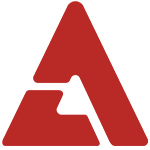 Source: Oh My News via Naver