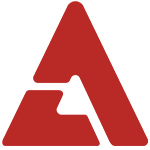 "Girl group A receives a hot response in Japan"
"Boy group B gets cheered on by Chinese fans"
The above phrases are the titles of numerous press releases that are sent out every day by management companies of idol groups throughout South Korea.
The Korean music world today is chock-full of idol groups, with groups such as
T-ara, Girls' Generation, TVXQ,
and
2NE1
leaving the country to promote overseas as the 'Hallyu Wave' moves across Asia. With many dreaming of becoming the 'next TVXQ' or the 'next
KARA
', old and new management companies alike have focused their efforts in creating more and more idol groups.
The result was that starting in 2011, more than 80% of rookie debuts were dance-centric idol groups. Although there are a few traditional bands to be seen, even some of those are 'idol bands' along the lines of
CNBLUE
or
F.T. Island.
The hot phrase being passed around music industry circles right now is 'overflow'. One entertainment company worker revealed,
"There are too many companies which lack professionalism. And on top of that, acting companies have sought to tap into the 'K-Pop Boom' with their own artists as well. The pie is limited, and there are too many people wanting a slice."
Due to this 'overflow', many of the new rookies on the scene often aren't even granted a chance
.
An industry worker whose company recently released a rookie girl group said,
"The only way for artists to show their face is through music programs, but in the case of the popular shows their schedules are filled three months in advance,"
he confessed.
"Since we can't just keep delaying all the time, there are times when we release the music without any broadcast performances."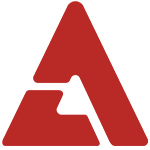 For those idol groups who have been turned down domestically, the only way left is to try overseas. In countries such as China or Southeast Asia, where K-Pop idol groups are the hot product, the strategy is to gain foreign fans first before parlaying that into domestic success.
But even that is often met with cold responses.
"We went because we were told it was a 'performance', but it would sometimes be a nightclub or an 'event'-type stage set up by a local government,"
confessed an industry worker.
"Although there are many popular idol groups, it is rare that they travel overseas. So as a replacement, people are looking for merely 'Korean idol groups' instead,"
he sighed.
Even in established K-Pop strongholds such as Japan, the effect of 'Hallyu' has been overblown.
"Groups such as TVXQ, KARA, and Girls' Generation, they have a strong name-value,"
said Haneda Junko, a Korean residing in Japan.
"Although it is reported that all of the Japanese people are favorable towards K-Pop, even in Japan the idol market has a very limited base of hardcore fans, who seem to have transitioned towards K-Pop as a trend."
In a word, only the 'first generation' of K-Pop crossover acts have reached success. But why does Korea's media outlets broadcast their success day in, day out? An industry worker explained the phenomenon:
"In the case of album sales, there are specific numbers, but it's hard to confirm the responses of foreigners,"
he revealed.
"The truth of the matter is, Korean entertainment companies have to use any way to publicize, even if we have to resort to that method."
As K-Pop grows across the world, it has signified the golden times for idol groups. But that doesn't mean that idols are the only components of K-Pop. As similar groups pop up left and right, the Korean music world is literally gnawing away at their own skin as 'machine-produced' idol groups seek to cash in on the boom - if not domestically, then overseas.
Source: MyDaily via Nate