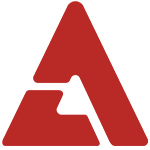 Loen Entertainment has informed allkpop some interesting news about an upcoming debut!

The agency, which houses IU, has revealed that they will be debuting a new six-member girl group going by the name of FIESTAR in August.

The group consists of members of various nationalities as they're from countries like Korea, U.S., and China. These girls are said to be skilled and thoroughly trained, having gone through an average of four years of training, and have been practicing together for two years after the formation of the group.

Like their name, the girls aspire to bring exciting and energetic music to all the listeners out there and transform their stages into a fiestar (festival or party), all the while showcasing their talented vocals and performances.

Along with the news of the debut of the group, Loen has also released a picture of the leader, Jae.

Stay tuned for more updates about FIESTA and their upcoming debut in August!