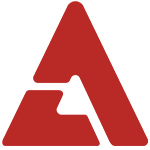 It has been revealed that B.A.P has trashed all 50,000 copies of their 1st mini-album 'No Mercy' and will be delaying its release to a later date.

B.A.P was scheduled to release the MV of "No Mercy" and the album both on and offline on July 19th. However, the group has decided to discard all 50,000 copies of album due to problems with the finished product.

According to TS Entertainment, "We were initially planning on releasing the physical album on July 19th, but the color print on the finished product was a bit off from what we expected. Therefore, we have decided to discard all albums to present fans with the best as we have promised."

The release of "No Mercy" immediately reflected on MelOn's real-time music chart, placing high upon its release. With a complete 180-degree concept, the boys returned with exciting hip-hop rythms and rock riffs. The song starts off with leader Bang Yong Gook and maknae Zelo's dialect rap, followed by samulnori sounds (traditional Korean percussion music).

The MV of "No Mercy", in particular, is gaining much interest as the director of the MV turned out to be none other than Hong Won Ki of Johnny Bros, who's famously known for directing music videos for Girls Generation, Seo Taeji, B2ST, Super Junior, and more.

B.A.P will be making their comeback on the July 19th episode of Mnet's 'M!Countdown', followed by KBS's 'Music Bank' on the 20th, MBC's 'Music Core' on the 21st, and SBS's 'Inkigayo' on the 22nd. In addition, the boys' showcase that was held in Malaysia will be aired on Mnet's 'Wide Entertainment News' on July 19th at 5PM (KST).