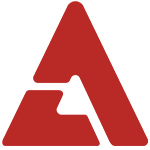 One of the defining moments in K-pop was the disbandment of the group Seotaiji and Boys. It stunned fans throughout Korea as they were at the height of their popularity. However, when it was time to go their separate ways, members Yang Hyun Suk and Lee Juno turned their attention to starting their own companies and producing the next generation of stars. While Yang Hyun Suk's current success is well documented with YG Entertainment, it was actually Lee Juno who made the initial splash as a music producer. His goal was to gather a group of young artists and create a dance-based group and the result was one of the most popular early idol groups; Young Turks Club.

Young Turks
The original line-up of the Young Turks Club comprised of members
Lim Sung Eun
,
Song Jin Ah
,
Han Hyun Nam
,
Ji Joon Goo
, and
Choi Seung Min
. They made their debut in 1996 with the single "
Peeking
" which was a funk, hip hop hybrid with some R&B mixed in as well. The music video and the performance of the song was meant to show off the members' dancing prowess and ride the hip hop/rap wave that was so popular in Korea at the time thanks to Seotaiji and Boys "
Comeback Home
". The song itself was not successful and failed to garner much interest from fans. The group quickly switched gears and began promotion for another song. "
Affection
" would be the group's breakout hit. The single rocketed up the charts and would reach and stay at number 1 for two consecutive weeks. "Affection" was certainly the first song that I remember and they were able to find their place among the early wave of idol groups who began appearing at the time.
The Hits Keep Rolling
Following the success of their debut album, leader Lim Sung Eun decided to leave the group and pursue a solo career. Member
Park Sung Hyun
would join the group and Young Turks would release their second album in 1997. The feature single from the album "
Jealousy
" was a total departure from the style of their first album. The single went with a total pop sound and while I don't know for sure why they made the style change, the fans didn't seem to mind as the song would become another massive success. It never reached the top spot but 1997 was a pretty amazing year in terms of big time songs and artists that were performing. Their follow up single "
Others
" was the third consecutive hit song for the group and was much more of a mellow, R&B sound than their first single. I mention this often but this is another one of those "hear-it-all-the-time-at-norebang" songs. I guess I've been to one too many norebangs in my life but in any case, it's definitely a melody you always hear floating through the halls of a singing establishment on a late Saturday night.
To capitalize on their popularity, Young Turks Club released their third album in the winter of 1997 with the single "
White War
". The song went with a dance pop sound and was definitely geared towards the winter, Christmas season. While the song was popular and among their well-known songs, it didn't reach the levels of success of their previous works and marked the end of that line-up of members as more changes were in store. After wrapping up promotions for their third album the male members Ji Joon Goo, Choi Seung Min, and Park Sung Hyun would all leave the group to pursue other projects.
More Changes
New members
Jun Hyun Jung
,
Kim Duk Hyun
, and
Nam Hyun Joon
(
Poppin' Hyun Joon
) were added and the band released their fourth studio album in 1998 with the single "
Do You Know?
" which was another winter themed pop song that followed the same formula as their earlier successes. The group went onto promote that album through 1999 and then went through another member change as the male members left the group and Young Turks Club reformed as a three-member girl group. The new look Club released their fifth album in 2000 titled '
From Dawning to Now
' which featured the single "
Sad Lovers
". Neither the album nor the iteration of the group was able to reach the heights they had previously seen and the group eventually took a break.
A New Look
In 2002 the Young Turks Club was reborn and rebranded as
YTC
and released their sixth album '
Upgrade No. 1
'. There was of course more member changes but this time, past members returned to the group and fans did regain interest but it was only short lived. YTC eventually released another album in 2004, '
Rainbow
', and 2008, '
Slap Shot
' without member Song Jin Ah who left to become a professional snowboarder and without properly promoting the albums, it never struck a chord with fans. Those were the last of the full, studio albums released by YTC and other than a digital single, "
Arise
", released last year, there really hasn't been any news of the group since.
Leaving Their Mark
Although Young Turks Club as a name is technically still around today, it was their early albums from 1996-1997 that left their impact on K-pop. As I mentioned before, they were a part of that groundbreaking, first wave of modern K-pop idol groups and were very successful at the time not only appearing on music programs but also on a number of variety shows. The group was a household name. Maybe it was the multiple member swaps or just a simple change of taste but the Young Turks Club peaked early and never was able to regain that form. Nevertheless, their songs are a part of the K-pop lexicon and shouldn't be left out of any conversation when taking a look back at the early years of K-pop.