Dongbu Group, a conglomerate, will be releasing robots that look like and dance like K-pop idols, such as Girls' Generation and Super Junior, via one of their divisions, Dongbu Robots.

On June 25th, Dongbu Robots, Intelligent Recreational (IR) Robots, and Ocean Bridge E&T came together for a project titled 'K-pop Star Robots'. Through this project, the collaborating companies are scheduled to launch a series of dancing K-pop robots by the end of this year.

'K-pop Star Robots' is the next project Dongbu Robots will be working on after the April release of their intelligent and service robot series, 'Hovis Eco'. The company plans on producing this new line of robots with upgraded functions that allow them to accurately reenact the dance movements of K-pop idols.

The robots will be equipped with a high-power motor, which will enable them to bend at 20 of their joints, from their necks, their waists, their thighs, to their hips, to ensure flexible and free movement. In addition, the robots will also be made to look like the idol group members themselves!

What other idol group robots would you like to see?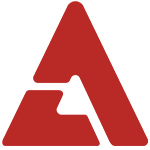 Source: Dong Ah Newspaper via Nate, Hankook